Film
07/14/2023 - 07/30/2023
Various
2023 New York Asian Film Festival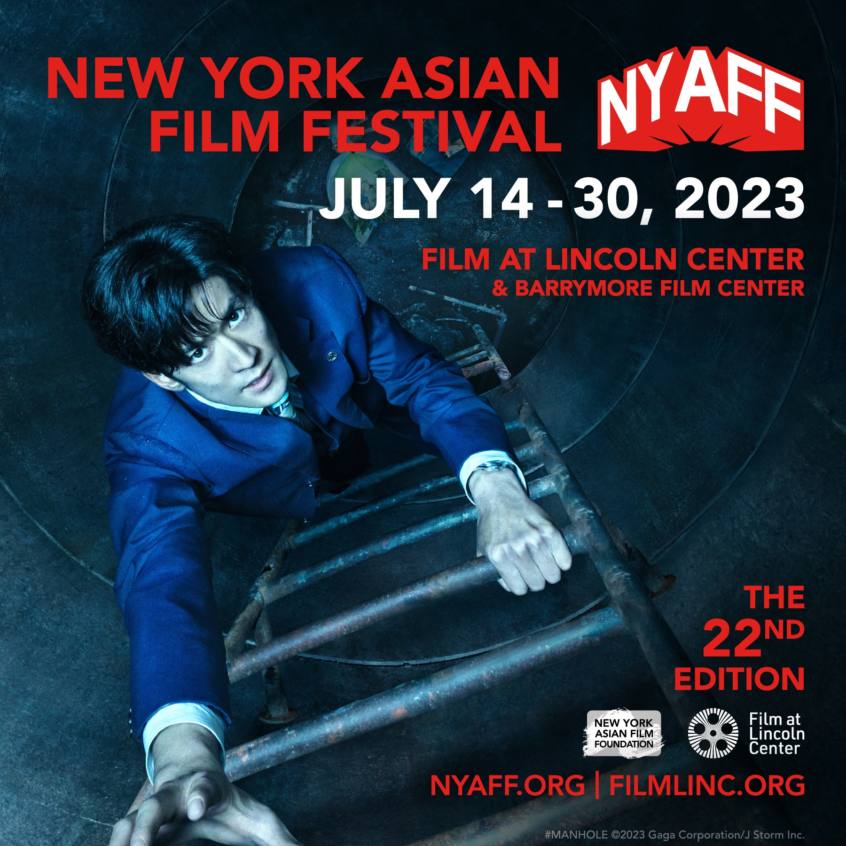 Time & Location
July 14– 30, Film at Lincoln Center (New York, NY)
July 21– 23, Barrymore Film Center (Fort lee, NJ)
About
The 22nd edition will include eight world premieres, nine international premieres, thirty-two North American premieres, three U.S. premieres, and sixteen East Coast/New York premieres, showcasing the most exciting new action, comedy, drama, thriller, romance, horror, and art-house films from Hong Kong, Japan, China, South Korea, the Philippines, Malaysia, Indonesia, Taiwan, Thailand, Kazakhstan, Kyrgyzstan, Singapore, Vietnam, the United Kingdom, and the United States.
Tickets go on sale this Friday at 12pm ET for the 22nd edition of the New York Asian Film Festival (NYAFF), presented by the New York Asian Film Foundation and Film at Lincoln Center (FLC), running from July 14–30, 2023 at FLC, with a special weekend of screenings (July 21–23) at a new venue, the historic Barrymore Film Center in Fort Lee, New Jersey, the birthplace of the motion picture industry in America.
For tickets and more information visit the New York Asian Film Festival (NYAFF) website.
This event is supported through JFNY Grant for Arts & Culture grant.